About WGP Property Management
WGP Property Management is a professional property management company specializing in offering great manufactured housing communities, RV parks, and apartment communities that our Residents are proud to call home. Headquartered in Los Altos, California, we manage more than 53 properties in 10 states, serving thousands of satisfied residents.
Property Operations
Corey
Corey Wikstrom (Chief Operations Officer) is our executive leader who oversees all of the company's day-to-day administrative and operational functions, leading our regional managers, home sales, and HR teams. Corey has more than 25 years of leadership experience with 15 years in the manufactured housing industry. He has a track record of building high performing teams across the country and successfully managing hundreds of parks.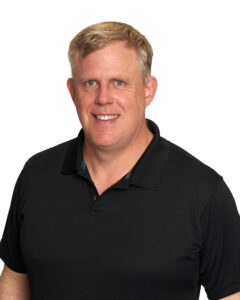 Richard
Richard Lundstrom (Director of Construction)  moved from the Seattle area of Washington to Portland, Oregon in 1989. He has maintained a career in construction business ownership and management for the last 33 years. This has included many different aspects of projects including large renovations, buying and selling of properties, infill construction, land development and multi-family construction. In 2017, Richard took on the role of General Manager for the northwest division of Bach Land Development. Bach's business is focused in the manufactured home and RV industry. Their work encompasses all aspects of development from the full design and excavation of raw land through the installation of manufactured homes. Richard has a passion for affordable housing and a desire to make a meaningful impact in the Pacific Northwest. In his spare time he enjoys mountain biking, cyclocross, and spending time with his family.
Mary
Mary Vaughn (Director of Business Development & Oregon Regional Manager) oversees all third-party park management. Mary ensures that we deliver top-quality management and cultivates new clients to be managed by WGP. In addition, Mary serves as the Regional Manager for our Oregon communities. Mary has owned and managed mobile home parks, construction companies, and a mortgage company. Give Mary a challenge and she'll tackle it. Mary holds a B.S. in Accounting from DePaul University. In her free time, Mary loves making jewelry and collecting vintage broaches. She gives back to her community by coaching her granddaughter's softball team.
Madison
Madison Rodne (California, Arizona, Colorado, Texas & Wyoming Regional Manager) is a seasoned property management professional with a passion for creating safe, attractive communities that residents are proud to call home. After starting her career as an apartment leasing agent, Madison worked at leading property management companies including Alliance Residential, Greystar, and Equity LifeStyles. Madison holds a degree from Bellevue College. Fun fact: Madison is a former Irish dance champion.
Hollee
Hollee Harbison (Washington & Idaho Regional Manager) has 25 years experience in manufactured housing, multi-family, RV and commercial management, working directly with owners, investors as well as fee-based asset management. She has worked in vast markets, including Washington, Idaho, Oregon and Minnesota. Hollee enjoys working hands-on with community employees, giving her the opportunity to develop operationally strong teams throughout her region. In her off time, you will often find Hollee on an unplanned adventure with her family or volunteering for long distance endurance events for the ultra-running community.
Ashley
Ashley Cole (Operations Manager) is an expert in property operations, RentManager, resident notices, utility billing, and online marketing. Ashley holds an Associates Degree from Seattle Central College. On the weekends you can find Ashley taking road trips to the mountains or exploring new places on the West Coast.
Andrea
Andrea Hernandez (Special Projects Manager) supports the property management team by implementing new business processes to facilitate growth. An experienced project manager, Andrea previously supported operations for multiple tech start-ups. Andrea holds a B.S. in Environmental Geography. In her free time, Andrea enjoys being outside with her dog Lula, going to the gym, kickboxing, visiting new restaurants, and playing video games.
Johnna
Johnna Cagalanan (Operations Assistant) supports the property operations team by making sure vacancies are listed across multiple websites and platforms, communicating with property managers, and coming up with innovative ways to get new leads. Johnna has extensive Real Estate sales experience by conducting walk-throughs of properties, advising clients on what to purchase based on market conditions, and providing guidance and assistance through the purchasing process. Johnna loves traveling, swimming, hiking, and playing with her pets in her free time. Johnna enjoys reading and does volunteer work to help homeless children.
Manufactured Home Sales
Jack
Jack Walls (Director of Home Sales) is a leader in the Manufactured Home Sales industry who has helped more than 500 families move into their dream homes. Prior to joining Three Pillar Communities, Jack was an award-winning home sales manager at KB Homes, and then brought his skills to IPG, a major owner of manufactured housing communities in the Western United States. Jack holds a Bachelor's Degree in Theology and in his free time is an avid poker player and restaurant foodie who enjoys spending his free time with his wife, daughter, and two dogs.
Jaclyn
Jaclyn Rice (Executive Assistant to the Director of Home Sales) supports the Director of Home Sales. She received a bachelor degree in Communication and Business Administration from Coastal Carolina University and has 10 years of experience as an executive assistant for C-suite executives, half of that spent in the Commercial Real Estate industry. Outside of work, Jaclyn enjoys traveling, running half marathons, dragging her husband to Disney, and spending time loving on her dog, Harley.
Finance

Mikey
Mike Skoczylas (Chief Financial Officer) is an attorney and CPA with over 14 years of experience providing finance, tax, and accounting services to corporate clients, real estate investment companies, and high net worth individuals. Mike has worked as an auditor at a Big 4 accounting firm (KPMG), as an attorney at a major law firm, and as tax counsel for a real estate services company. Mike has been recognized as a Super Lawyer Rising Star for several years. In his free time, Mike enjoys spending time with his wife and four children and is an avid Detroit and Michigan sports fan.
Ruby
Ruby Verma (Director of Financial Planning and Analysis) brings seven years of Wall Street finance experience to Three Pillar Communities. Ruby oversees property budgeting, quarterly investor reporting, utility expense analysis, and special projects. She previously worked at Morgan Stanley, Duff and Phelps, and Price Waterhouse Coopers, and she holds a B.S. in Finance and Accounting from Boston University. Fun fact: Ruby previously co-founded a dance company. In her free time Ruby loves songwriting, running, vegetarian cooking, and teaching dance classes.
May
May Wong (Director of Finance) has 15 years of experience in manufactured home community finance and administration, including treasury management, tax preparation, payroll, property insurance, and all other functions that keep our properties running efficiently behind the scenes. May is fondly known as the "heart and soul" of our company. May holds a B.A. in Economics from the University of Calgary and previously worked at several technology companies in Silicon Valley. May loves spending quality time with her kids and traveling to Hong Kong. Beware—May is a fearsome competitor in ping pong, badminton and bowling.
Ilona
Ilona S. (Accounting Manager) coordinates accounts payable, accounts receivable, and property bookkeeping. She holds a degree in accounting and has completed coursework in financial accounting, managerial accounting, and tax accounting. When the weather is good she rides her bicycle to our office, and she loves camping with her family in their Volkswagen camper van.
Sangita
Sangita Patel (Senior Accountant) has over 15 years experience in providing accounting services to corporate and non-profit organizations within different industries. She holds a BA in Accounting and Finance from the University of Southbank (UK), and oversees the bookkeeping and managerial accounting process. In her free time she enjoys spending time with her family, running, reading murder mysteries, traveling and playing board games.
Carmen
Carmen Iriarte (Accounting Assistant) is a Certified Web Professional with a background in data analysis, human-centered design and children literature. Her "it's never too late to learn" attitude and her experience working collaboratively in multidisciplinary teams has taken her from supporting organizations building schools and hospitals in her native Peru to connecting databases for startups in the Silicon Valley, helping manufacturers with their online & dealer business operations to the real estate and medical fields with their billing and marketing. She provides support to the accounting team. Carmen has also authored and illustrated a series of four children books available on Amazon. She's an avid photographer and tennis player, enjoys cooking and spending time in nature either drawing, hiking or mountain biking.
Chary
Chary Banan (Property Accountant) supports the team with the daily accounting operations for our mobile home parks. She holds a B.S. in Accountancy and is QuickBooks and Xero Certified. She is also experienced with enterprise resource planning (ERP) systems such as Oracle and SAP. Whenever she has free time she loves traveling in the Philippines with her parents and playing with her dog, Max.
Elda
Elda Myrah Ramillano (Accounting Assistant) has a Bachelors of Science in Accountancy. She has 15 years of accounting experience (both government & private sector), which also includes banking, bookkeeping, finance, marketing, financial analysis & financial planning. She found her niche in property management 7 years ago (& counting) as a bookkeeper & has fallen in love with it. "Choose a job you love & you will never have to work a day in your life" is her guiding motto in her career. In her spare time, she loves cross stitching. She also loves "karaoke" sing-alongs.
HR & Administration
Mindy
Mindy Haus (HR & Administration Manager) wears many hats, including overseeing human resources, training and compliance, payroll, new property onboarding, and general administration. Mindy previously managed operations for several Silicon Valley technology start-ups. Mindy holds a B.A. in early childhood development. When she's not skiing, hiking, or volunteering in the community with her kids, you might find Mindy beating you mercilessly in a board game.
Stephanie
Stephanie Colley (Executive Assistant to the Founders) supports the Co-Founders of the company with all sorts of tasks related to running the company. She has a B.S. in Zoology from the University of Washington and previously worked as a relocation accounting analyst for 5 years, supporting the relocation of Microsoft employees around the world. Before working for WGP Stephanie was a stay-at-home mom and active duty military spouse for 13 years. Her husband recently retired and they are settling down into their new life. She is now spending her free time cheering on her son at his soccer games and assistant coaching her daughter's softball team.
Nirit
Dr. Nirit Peer (Director of Strategy) has 30 years of experience and expertise in mobile home park acquisitions, financing, leasing, and operations. Nirit is a Licensed mobile home dealer and has served on the board of directors of the Idaho Manufactured Housing Association and is a member of the California, Oregon, and Washington Manufactured Housing Associations. Nirit is actively involved in the financing, budgeting, and operations of WGP mobile home parks. Nirit also is active in WGP Property management operations and planning. Nirit is also a licensed physician, proud mother, and adoring aunt.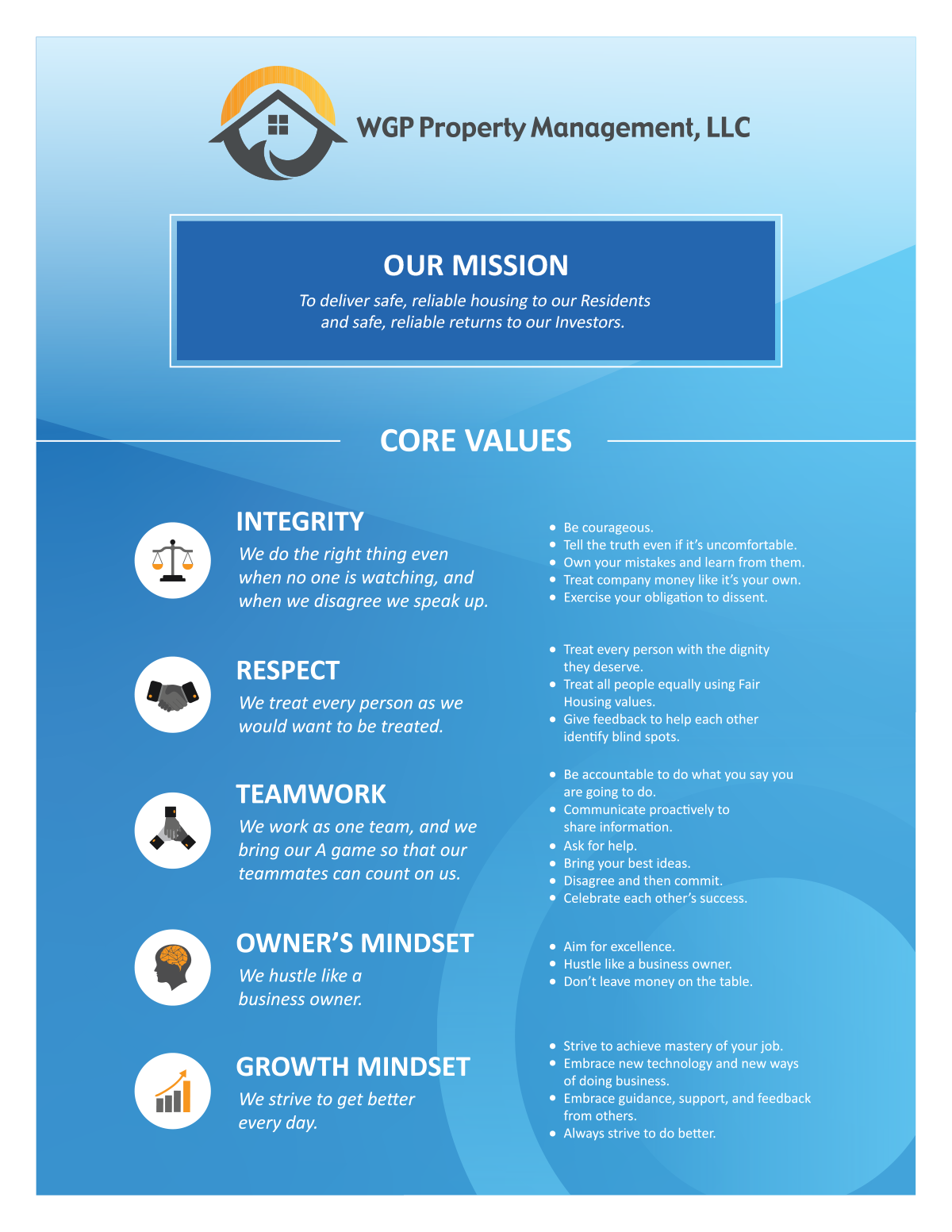 Download PDF